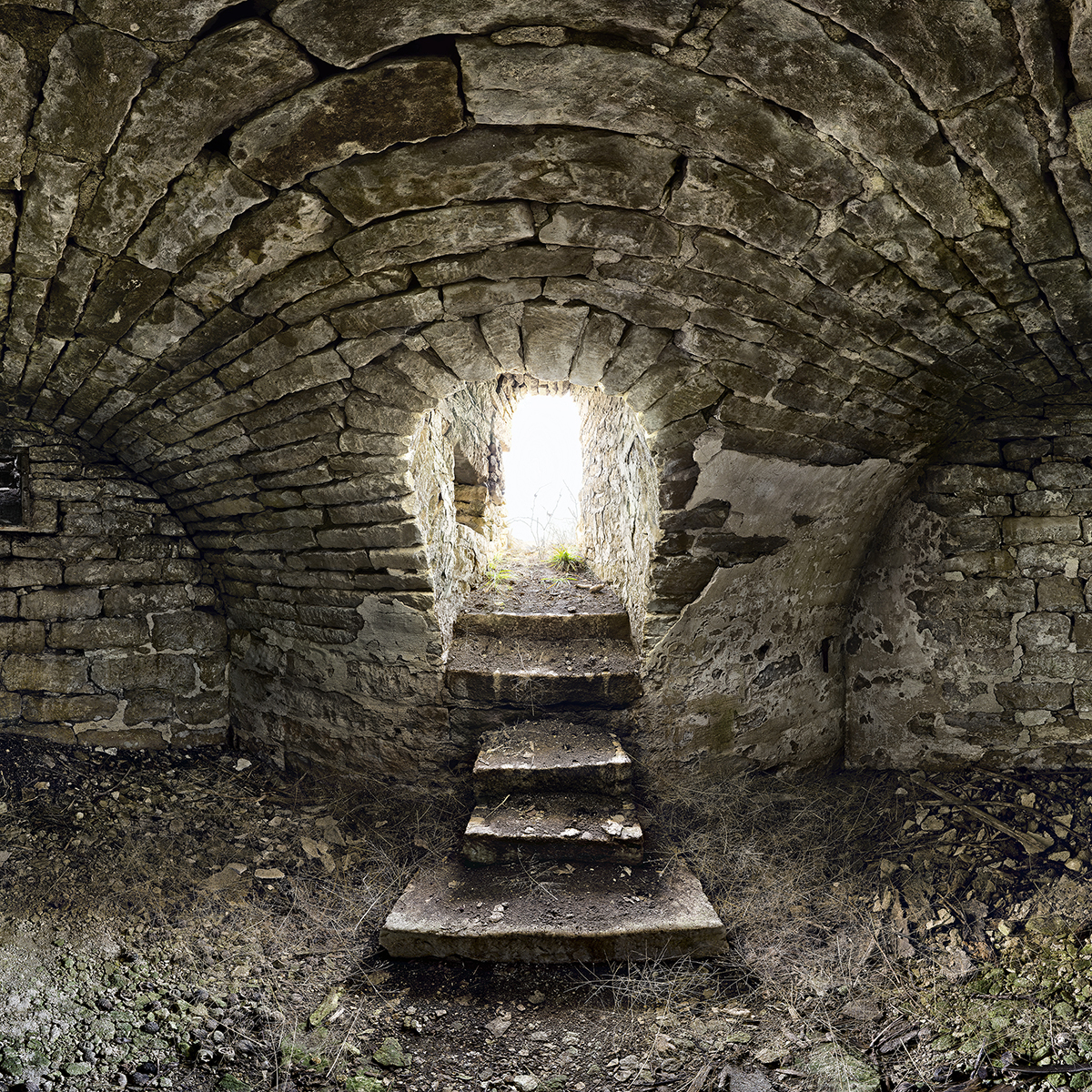 ARCHED ROOF CELLAR TOURS RETURN!
Presented by The Volland Store, 24098 Volland Road, Alma, KS
Fall 2017 Tour Dates Announced:
September 16, 17, 30
October 1, 14, 15
New this Fall: Cemetery Tours, October 28 and 29
Stone Arched Cellars were featured in Tom Parish's 2016 exhibit The Spirit of Place: Rooted in the Flint Hills at The Volland Store. The cellars, unique to the Flint Hills, have piqued an interest that continues to be strong.
This Fall, we are fortunate to have Rob Meseke and Tom Parish as our guides. Rob Meseke's knowledge of local history has been passed down from previous generations of his family. His intimate knowledge of the surrounding landscape enables him to select additional stops that will enrich your experience. The Fall tours will explore locations around Volland and Alma, and all tours will begin and end at The Volland Store.
Tom Parish has photographed more than 200 arched-roof cellars in the Flint Hills. During his research about the location and history of the cellars, he learned that there are a few examples in other parts of the country, while there is a significant concentration of arched-roof cellars in five counties of the Flint Hills. Tom continues to discover and document new cellars, and his perspective is an interesting addition to the guided tours. Read more about his project at flinthillshelters.com.
NEW THIS SEASON! Resulting from an expressed interest by previous tour participants, The Volland Store is offering a Cemetery Tour of several small, interesting rural cemeteries in the area. Each has its own personality and history and offers a look into the past.
Tours start at 1:00pm. Participants will be bussed to the tour stops. The tour will last around four hours, and we will have you back to your vehicle by approximately 5 pm. As a convenience for tour participants, box lunches will be available prior to the tour, by reservation. Tour $20 per person. Box lunch $12. Make your reservation soon for best availability at thevollandstore.com or call Abby at 785-499-3616.
The Volland Store, a Place for Art and Community, is located eight miles southwest of Alma, Kansas, on Old K-10 Highway, then ¼ mile south on Volland Road. Hours of operation are Saturdays and Sundays, noon to 5 pm. A map and directions are provided at thevollandstore.com.
Photo credit: Tom Parish