"Time Machines II: The Evolution of Speed"
Volland, Kansas – The second annual vintage motorcycle exhibit, "Time Machines II: The Evolution of Speed," will be held Saturday, October 21 and Sunday, October 22, 2017, 11 am to 5 pm at The Volland Store, 24098 Volland Road, Alma, KS.
Tom Strongman, retired Automotive Editor of The Kansas City Star, has selected nine outstanding vintage motorcycles from private collectors across Kansas to exhibit in the gallery of the Store.
The event will once again celebrate the story of the young Volland storekeeper Otto Kratzer and his trip to California on an Indian bike in 1914. One of the bikes to be exhibited is an original 1916 Indian. Other bikes, including a 1972 Bimota with a Ducati engine, show the evolution of speed through the years.
The weekend will offer music, a silent auction, and food. The Santiago Brothers blues band will appear both days. Smokin' Wille's will provide barbeque on Saturday, and the Surly Mermaid will bring their food truck on Sunday. Motorcycle owners and riders are invited to ride or bring their bikes and exhibit them on the lawn of the Store. A beautifully illustrated program, produced by Strongman, an award-winning photo-journalist, will be available, as will a re-print of last year's program.
Admission by free will offering. The donations will support free community programming at The Volland Store.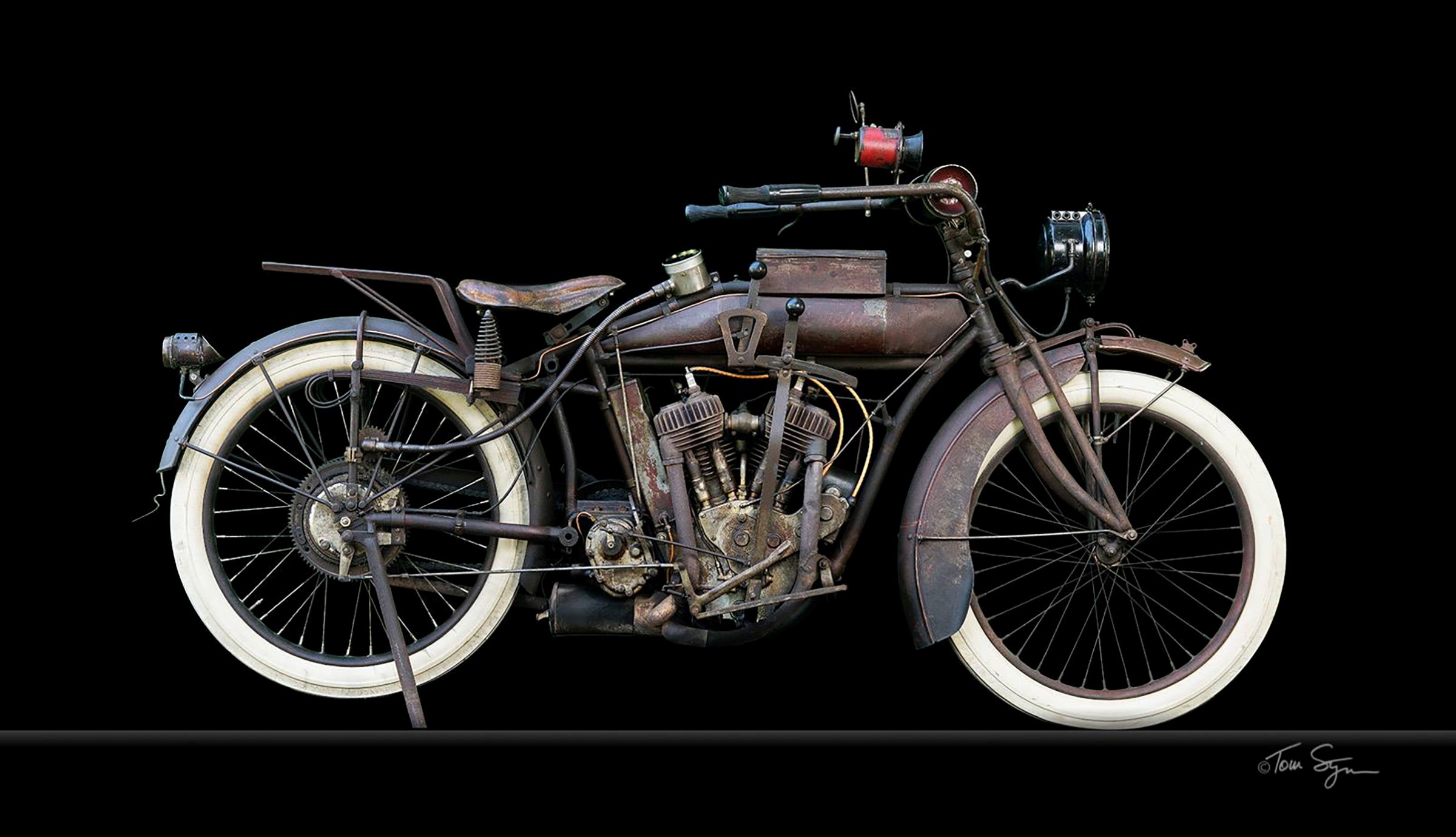 The Volland Store, A Place for Art and Community, is located at 24098 Volland Road, eight miles southwest of Alma, Kansas, on Old K-10 Highway, then ¼ mile south on Volland Road. thevollandstore.com